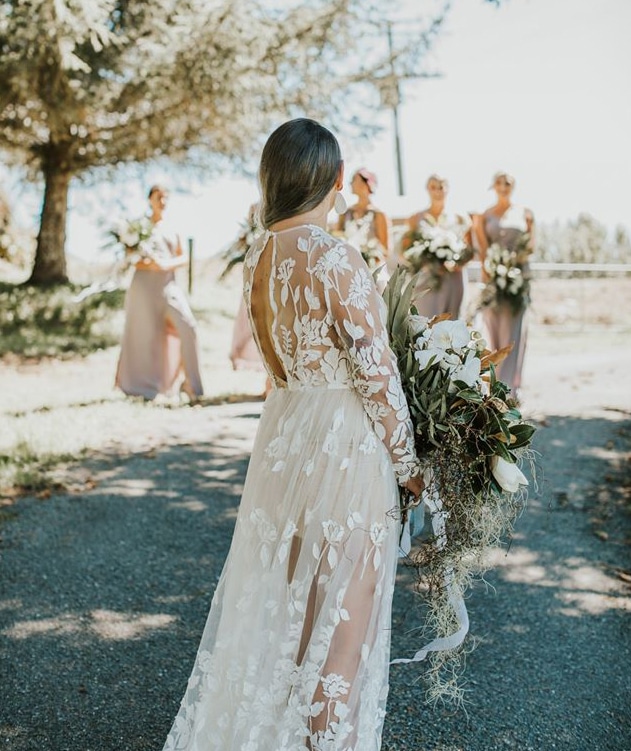 Photo credit of Lucille Gray.
Hi Karen, i just wanted to thank you so much for helping me choose my lace on Friday. I was finding it difficult to visualise the dress even coming together but after our appointment with you & finding the beautiful lace, I'm so excited now! You were very patient with me and I really appreciated your kind and honest approach. Thanks again!
– Ange
Thank you for all your help. Making my own dress I missed out on going to all the bridal shops and trying on lots of dresses but I felt like I had a special experience coming to you and trying on your fabrics. It's such a lovely service you offer.
– Nicole
Thank-you again for your time. You have a beautiful collection of lace! What won me over was the feel of 100% cotton! I love the roses and the edging detail. I've scoured Melbourne and Elizabeth Jayne has won!
– Emily
Had a wonderful day – thank you so much. My dress was everything I imagined and more!
– Mel
Thanks again for your great service and assistance in getting the perfect fabric for my wedding dress.
– Kezia
I wanted to thank you for helping me select the perfect fabric for my wedding dress. I felt so beautiful on the day and looking back on the photos and video it is exactly what I had imagined and dreamed that I wanted my dress to look like so thank you!
– Kaye
Hi Karen, I just want to thank you for your patient help today. Your expertise and care helped Ange make a decision and choose a beautiful lace. Without your help, I believe we would not have got there. With much appreciation
– Jennie